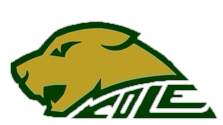 27 July 2016
Greetings Senior Parents,
Project Graduation is already gearing up for a wonderful year!
Project Graduation is made up of seniors and their parents and we work throughout the year to plan activities, events, and raise funds to ensure that our seniors have a safe, fun, and successful final year of high school. We are shooting for 100% participation! Throughout the year there will be many ways to get engaged and to volunteer. We still have several positions open for chairing:
Donations

Basket Auction

Talent Show

Brick Paving Fundraiser
We will have our first ever Project Graduation 2017 parent meeting on Aug 3rd in the high school mall area @6:30pm. We hope to have as many parents there as possible. This is a good way to talk about the upcoming year and some events we have in mind to raise money for our big bash at the end of the year. We are open to any fundraising suggestions you may have to help us reach our goal of $10,000.00! If you have an idea and would like to chair it lets talk about it!
We will also have a "Break the Ice" pool party on Aug 19th at the pool on Dickman Road. We plan on it being a potluck style dinner where we can get the seniors together and have fun right before school starts, we will send a flyer out soon.
To keep everyone involved and informed during the year, we will communicate through email, if you would like to be put on our email list to stay informed email me at: cougarpg2017@gmail.com with your name, phone number and senior's name.
We also have a Project Graduation Facebook page we update regularly as well as a twitter and a tab on the schools website (note the tab on the school website has not been updated), please see links below:
https://www.facebook.com/groups/1105102716212961/
https://twitter.com/CHS_Proj_Grad17
We're looking forward working together to make this a wonderful year for our seniors!
Jennifer & David Dunlap Frank & Marietta Mercado
Co-Chair Co-Chair